Wrestling Scales.net sells and services Digital Scales For Tournament Weigh-In's
This site is designed to provide you with a resource for certified wrestling scales used at the high school and college level of competition and tournaments. We hope you will think of this site as your weighing equipment home with lots of high quality products and informative buying guides relating to how to buy wrestling scales. No matter if you are a high school athletic director or a young wrestler just looking to maintain your weight in-between tournaments, you are sure to find good wrestling scales for sale.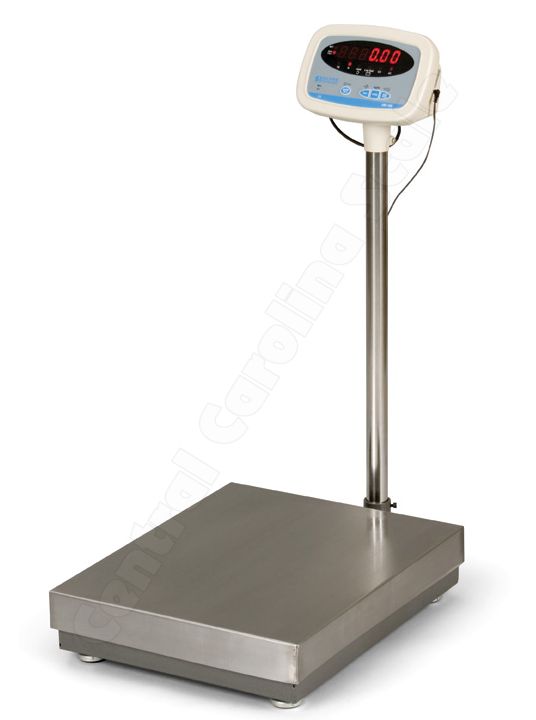 Several years ago we carried a lot of different brands but we found that even though we had a few people asking for tanita wrestling scales, we weren't getting enough interest in products like that to keep offering them, so we cut back some of the items that weren't as popular and really focused on the products that our customers seemed to like. As we all know the price matters but the quality and performance matter too. Nobody wants to spend a few hundred dollars for a product just to have it fail within a year or two. Our goal is to provide products that last many years and provide accurate weights as well. We do realize that many of you are looking for scales that are going to sit in one place but there are quite a few customers that want their wrestling scales portable. As you browse through our site remember that we offer products from the top suppliers in the industry. We have Befour wrestling scales and we have Rice Lake scales which are some of the best in the business.
So basically our site is designed to give you purchasing knowledge when it comes to buying certified scales for weighing wrestlers. We specialize in the high school variety but we also sell to a lot of colleges too. Our official wrestling scales are built tough and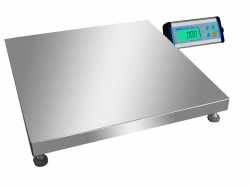 designed for years of use. You really won't find too many cheap wrestling scales here but what you will find are high quality. What it boils down to is we focus our efforts on bringing you the best scales for weighing wrestlers. Now we do discount wrestling scales, so don't get the idea that we're too expensive because the truth is we provide a great product at a great price.
As technology advances and pressure for lower price products takes over the market, newer products take over the industry. Sometimes permanently, other times temporarily. You can still search and find a rare used scale or see the website that promotes used wrestling scales for sale but generally it's tough to find too many places that are offering those products. Please see our outstanding selection of certified wrestling scales below. As always we provide coupon codes for even greater savings.
WS100 SCALE

This scale is a favorite among many high school athletic directors and coaches. The WS100 digital scale is built with materials usually found in more expensive industrial scales. Digital display is an easy-to-read LED and the scale can operate on AC power or rechargeable battery. Capacity: 600 x 0.1 lbs. This digital scale is basically designed to be used in one place. You could move it if needed but we wouldn't really call this scale portable. This is basically a scale you put in the corner of the locker room or the gym.

CAS PB-300

CAS portable fitness scale is an NTEP Certified legal-for-trade device that provides the highest possible accuracy when weight is a critical factor. In wrestling programs, weight-loss centers and even health clubs, weight can determine membership fees or classification levels, and for that reason a legal-for-trade device must be used in many states. Features Dual Range Capacity x Readability. Weighs from 0 to 150 lb x 0.05 lb increments and from 150 to 300 lb x 0.1 lbs. This item could be used in one place or could easily be portable.

BEFOUR PS-6600 ST

With it's remote indicator the PS-6600 ST portable scale is perfect for on the go weighing. The nation's top-selling sports scale for the past decade. The "Take-A-Weigh" is renowned in youth sports that require precise weight measurements on the go. Also great for home use, athletic training, and weight management. Platform: 16" x 18" and Capacity of 500 x 0.1 lbs. You could use this in one place or it could be easily portable if purchased with one of the optional carry cases.

WS440 SCALE

The WS-440 wrestling team floor scales feature a large weighing platform of 19.7 x 19.7 inch stainless steel and is easily one of our most popular scales for weighing wrestlers. Capacity: 440 x 0.1 lbs and are powered by both regular power and rechargeable battery. Very popular scale with lots of groups. The display is easy to read and features several units of measure. This item is not really designed to be portable, although you could move it around carefully if you absolutely had to.
Thanks for visiting our site. Our goal is to provide you with some really good buying information for purchassing scales to be used at your weigh-in, tournament, or just to keep track of your weight daily. Hopefully this site will help you to make the correct buying decision. You can still search and find a rare used digital scale or see the website that promotes used equipment but generally it's tough to find many places that are offering those products on a regular basis. Don't forget, we provide exclusive coupon codes for even greater savings.